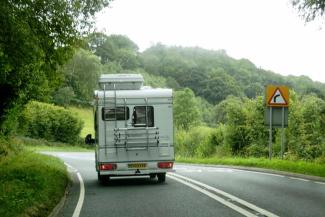 Travel Insurance: What to Consider
by Philip Lee, CFP®
Travel Insurance: Do I need it?
I enjoy traveling as do many of our clients. While we may tend to focus on the travel costs, plans – where to go, what to see and who to visit we often do not think about financial issues such as insurance. The two most common travel related insurance matters are:
Emergency medical evacuation/foreign healthcare and
Renting vehicles abroad.
Emergency Medical Evacuation/International Health
I recommend considering this type of insurance, depending on where you are traveling. The type, level and sophistication of medical care varies greatly around the world. Plans will typically include a medi-flight back to the states or to a first-world country with western style medicine, and full logistical support including medical facility/health care provider coordination and translation services. Most plans will also cover medical expenses not covered by your own health insurance. The three firms to consider are:
1. ITG Worldwide: http://www.itgworldwide.com/individuals-and-families.html

2. AIG Travel Guard: http://www.travelguard.com

3. John Hancock Plan: http://www.johnhancocktravel.com

When comparing plans, we have a few recommendations:
1. Medical – it may make sense to opt for an annual policy if you are planning more than one trip in the upcoming year.
2. Medical – opt for a plan without a pre-existing condition exclusion.
3. Trip Cancellation – While we do not feel as strongly about trip cancellation coverage as we do emergency medical evacuation/international health, if you do opt for trip cancellation coverage, we highly recommend that you make sure that you are clear on the reasons that will make you eligible or ineligible for reimbursement (to avoid surprises).

Renting Vehicles Home or Abroad
Typically, your automobile and personal umbrella insurance policies do not extend outside of the US and Canada, however, many credit cards do include some good coverage. I personally use Chase Sapphire VISA which provides collision coverage thus I opt to decline the rental company's coverage. American Express is another company who provides coverage but be sure to check with your own credit card company for specifics.
There certain countries where you will be required by law to purchase local insurance with the rental company. While not inclusive, and laws change over time, examples include Mexico, Costa Rica, Italy, Ireland and Scotland. Obviously, if you visit a country and are required to purchase extra coverage at the time of rental, please do so.
Once you've got your insurance coverage issues under control, enjoy your trip!